Trax Indoor
Indoor Tracking With Custom Maps and Alerts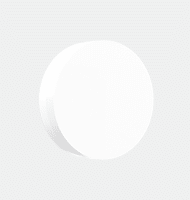 Quick And Efficient Indoor Tracking
Have advanced visibility of moving assets indoors on custom maps. With the help of readers and beacons that provide utilization data and customizable alerts on almost anything.
Improve Asset Visibility
Always know the location of assets with detailed reports to anticipate business or asset requirements
Reduce Costs
Keep your business lean by using all of the assets you have or by selling assets you no longer need
Advanced Reporting
Along with tracking locations, beacons can be added to track measurements like temperatures at timed intervals to ensure that assets are stored under the correct conditions
Maintain Visibility Of Indoor Assets In Different Rooms Or On Different Floors
Use beacons and readers together to view real-time locations of assets in Trax on maps specific to your building. Readers are placed strategically to monitor when assets are moving within a reader's proximity.
Set alerts and get notified by email or SMS when assets are in movement
Pair Indoor Trax with other tracking solutions to have complete visibility
Collect various data points to better understand environmental or building conditions
Monitor utilization to reduce overused or dormant assets
Book a Demo
Improve Work Management
Use as a work management solution to better understand what assets are being used and how often they are being used to gain insight. This insight will help you make decisions on whether your business should invest in additional assets to remain productive, or if it is possible to better utilize current assets to keep costs low.
Maintain maintenance schedules
Purchase additional assets or sell unused assets
Book a Demo
How It Works
Learn how Trax Indoor can be used for all of your tracking needs
01 - Prepare Tracking
Upload custom floor plans of buildings with worksite addresses - as well as Mac ID's of beacons and readers.
02 - Place Devices
Set readers and beacons in relevant locations or on relevant assets to follow location movement in real-time.
03 - Configurable Rules
Review location movement history and set rules or alerts to notify users by email or SMS of asset changes.
Documentation